Info
Andy's first post-ALT album, recorded in Dublin and Melbourne and featuring Tim Finn on vocals and drums.
Teenage is also available as part of Andy's Studio Albums 1986–2016 twelve-album box set, available through our web store.
The Teenage Story:
Having spent 1995 as the A of ALT alongside his friends L and T (Liam O Maonlai and Tim Finn), during which time their album "altitude" was released and they managed to meet at a variety of airports during a world tour, Andy regrew his christian name and settled down in his Dun Laoghaire pied-à-terre to consider 1996.
Oasis were playing 'Cum on Feel The Noize' on the TV one fine January morning. There was a new Beatles album out and a coffee shop down the road where you were encouraged to wear black and write obscure poetry on the back of specially provided napkins. People were reading "Trainspotting" on the DART and 50 miles north Belfast bloomed in the hazy ceasefire heat. It was still 100 miles away but hey, it felt like 50. A callow youth sauntered towards Andy, an adidas bag proudly hanging from his shoulder. "How come I feel like I'm still at school? How can I sum up the post-modern existential retro-angst I'm going through, seeing you unembarrassed by carrying that light blue adidas bag?" "Why don't you play it on your acoustic guitar?" quoth the youth, "you only have to play things as they are."
The years roll back to 1990. It's LA. A new decade dawns and Kim Fowley holds forth at the bar of legendary rock hang-out The Roxy, while outside low-lifes peddle vials of Jim Morrison's sweat. Kim is the one who produced the Runaways, 'Nutrocker' and Kiss. He's the tall guy working the room, and he's the tallest man you've ever met.
"Andy. It's enormous, it's huge, it's monstrous. Give me 'In a groovy kind of way', I've got ten American number ones and a biog longer than the Bible."
Fade to black as Kim entertains us with his story of Brian Wilson and the dictaphone.
The scene shifts to Dublin 1996 where Andy is ringing a friend. Unaware that Kim Fowley is about to pick up the phone.
"Andy. It's enormous, it's huge, it's bigger than God. Give me the last two songs you've written and lets record them in Temple Bar. It's cold down there, but at least it's honest."
A sylvan scene of pastoral musicality. It's Real World Studios' Recording Week 1995 and the A-List are in attendance. Johnny Depp snogs Kate Moss on a balcony high above where Andy and Tim are drinking beer with the finest practitioners of World Music, gathered here after playing the WOMAD festival. Nervously, T confides the terrible truth to A. He switches on a cassette recorder cleverly concealed in a gourd.
"Your mission, should you choose to accept it, is to record a song in the midst of these celebs and virtuoso musicians. You two can only play a few chords on the guitar and your brains are frazzled from a European tour. However, Peter Gabriel is a wonderful host and you're really being made to feel welcome. Your self-confidence will implode in five seconds."
March in Melbourne, 1996. Andy and the afore-mentioned golden-voiced Kiwi are discovered sitting on the steps on the last day of summer. The two friends have met up again to write songs for T's new album and judging by the roll-ups, cans of beer and scribbled lyrics, it's all going very well. The heat's coming off the pavement at midnight and a gigantic cockatoo called Josh gently squawks from the front room. Periscope, the studio, once more beckons from down the road.
Sun Studios Dublin, deep in the permanently beating heart of the 24 hour rock'n'roll capital of the world. The traffic's backed up to Bray but it still feels like Drivetime. Armed only with exquisite take-away cappucinos, Italian sandwiches and rolls of multitrack tape from England, Australia and the 24 hour rock'n'roll capital of the world, Andy, Ingmar Kiang and Pat Dunne gather to finish recording, mix and put together 'Teenage'.
It's fun, it's ecologically aware, it's got a teenage sound. The songs are about going back and heading forward. The power of vulnerability. A gay cousin, men and women, Liam's mother-in-law, swimming, Rimbaud and guitars. The whole thing. Pack it in your adidas bag with your hip novels, poetry-covered tablewear and groovy T-shirts. Turn it up on the hi-fi.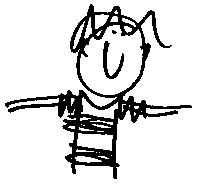 LATE NIGHT WALKING DOWN
HAWTHORN PIANO LOOKING UP AT THE
SOUTHERN HEMISPHERE STARS
PIANO MUSIC RINGING IN MY EARS.
TURNING ON THE FIRST CASSETTE
IN TEMPLE BAR SUNSHINE
WINDOWS OPEN
DUBLIN SUMMERTIME COMING.
LOUD REAL LOUD.
RECORDING UNDER GROUND
ITALIAN COFFEE
FREEDOM & PHOTOGRAPHS.
AUSTRALIAN AFTERNOONS
ONE SUMMER DAY IN ENGLAND
IRISH DAYS TURNING INTO NIGHT.
ALL OF THESE THINGS.
REALITY IS NOT JUST MADE IN HEAVEN.